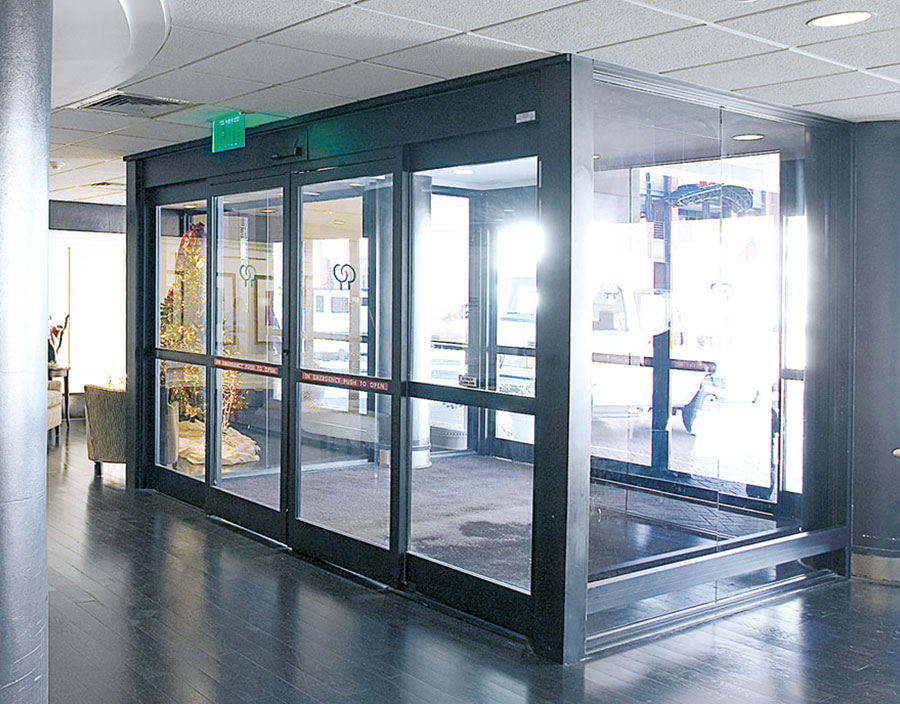 The right automatic doors can:
Set the tone for your business
Save energy
Improve customer experience
Provide easy access for people with physical limitations and meet ADA requirements
There's a lot to consider and many different options when considering automatic doors. Sliding doors, swinging doors, keypad entry systems, manual locks ... there are these and so many other choices.
As a locally owned business, our trained technicians understand Denver and the greater Denver business environment. They have many years of experience and are highly qualified to help you decide on the best door installation for your business.
Contact us for a free consultation for your Denver or greater Denver business.
Of course, the convenience of an automatic door goes away quickly when that door stops working.
Bighorn Door Company not only installs automatic doors, we also repair and maintain them. If you are having an issue with your doors, we will send our experienced team of technicians to inspect and fix them:
Quickly and safely
At a competitive, affordable price
Satisfaction guaranteed
We offer our clients the best combination: value and quality. Bighorn Door Company focuses on providing you with excellent service at fair prices because we know when you succeed, we succeed. Not only do we hope you'll choose us to be your partner for all your door-related needs, we hope you'll be so satisfied you will tell your friends and business associates about us too.
Do you have a door repair emergency?
Give us a call at (720) 251-2966.
Thank you for stopping by to learn more about our automatic door service. Call for a free consultation for your Denver or greater Denver business. We look forward to speaking with you soon!