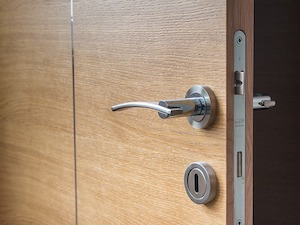 The right office doors are an important decision for your business. An office door can give your business the prestige it needs for success, while at the same time can be used for security.
Should you run into a problem with one or more of your office doors at some point down the line, our staff is available during business hours to make the necessary repairs. We know that you need to have all repairs done quickly and correctly so you can get back to business right away. With that in mind, our team is always just a phone call away. Contact us to provide details on the problem and hand and we will be on our way as soon as possible.
While office doors certainly make up a big part of the commercial market, they are far from the only type of door offered by Bighorn. We also install fire and security doors, access control points, overhead doors, revolving doors, and more. Basically, no matter what kind of commercial door need you may have, we are up to the challenge. Thank you for visiting, and we look forward to receiving your call.